The theme of the 2018 Rose Parade is "Making a Difference."
One of the bands selected to perform, the Bands of Santiago Sharks from Santiago High in Corona, stayed true to that theme by raising money for the children at Five Acres, a child and family services organization in Altadena. Kids between six and 14 years old go to the organization for counseling, support services and foster care.
Band president Lauren Breen said the push to raise money for Five Acres was student-driven, from idea to execution. 
"[The idea] grew into, 'What's going to make more of a difference, just handing them a check, or actually being able to be there to present it to them and to perform for them?'" Breen explained. "Because music inspires us all so much, we were hoping it would inspire them too."
https://www.youtube.com/watch?v=4FGpIKhm64U
We're not using the names of the kids living at Five Acres to protect their privacy, but one 13-year-old told KPCC that she enjoyed being able to meet the band members in person.
"I've never really gone to parades and stuff, or anything like that, but I see it on TV and stuff, and it's nice when it gets to happen in person and I get to see them, and they're playing especially for us."
She added that she plans on looking out for the Corona school's turquoise uniforms when she watches the Rose Parade on TV on Monday.
https://www.instagram.com/p/BdOlDAxhYJY/?taken-by=bandsofsantiagosharks
While at Five Acres, the band performed a medleys of patriotic songs and songs about California. They also performed part of their half-time show. In between songs, the band directors quizzed the kids on the names of the instruments. 
After, they had a surprise for the kids: 80 Build-A-Bears and lots of candy.
https://www.instagram.com/p/BdOYys2hyxX/?taken-by=bandsofsantiagosharks
Tournament of Roses 2018 president Lance Tibbet said the band's community service – in addition to its musical skills – set it apart among the hundreds of bands that vied for a spot in the famous parade. 
"One of the things that we're really excited about is that aside from being great musicians and showman and just fabulous kids and organizations, several of the bands are outstanding as far as their community service," Tibbet said. "With the "Making a Difference" theme this year, that was one of the tipping points."
The Santiago students donated to Five Acres in Tibbet's name.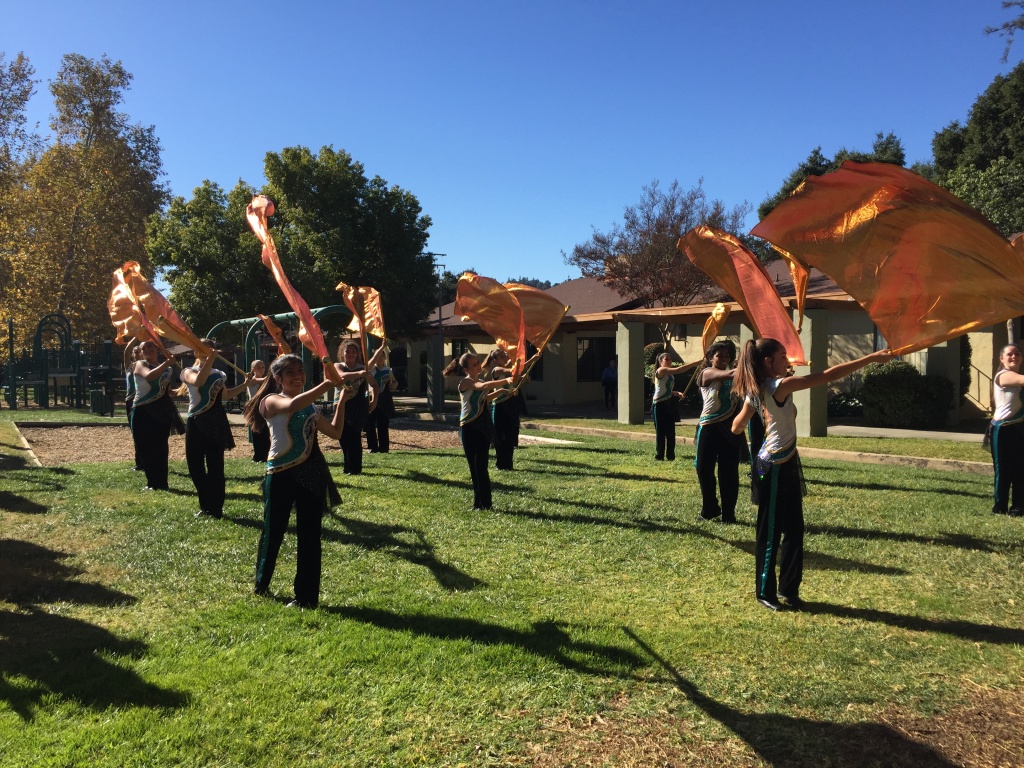 Breen, the band's president, said the band was happy to visit despite a grueling daily rehearsal schedule in preparation for Monday's parade.
"No matter how tired we are from rehearsing for Rose Parade for weeks now, it's all worth it once you get here and you get to watch how they're reacting," she said. "It just makes your heart warm inside."